Monday, May 30, 2011




Video:

Posted by

Tavis Bogue
at 10:23 PM
0 comments

Monday, May 9, 2011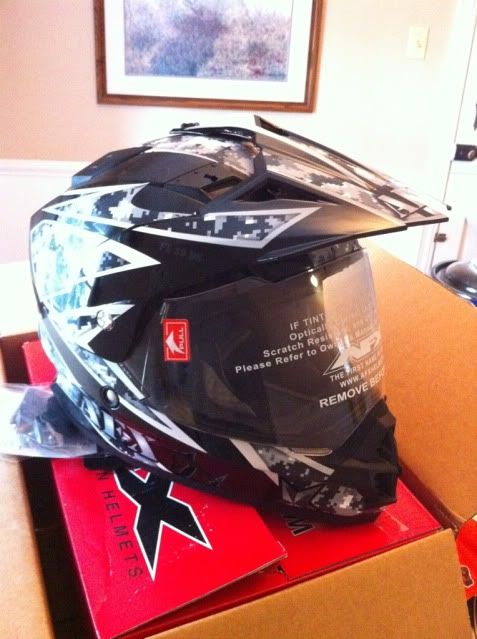 I got sick of getting pelted in the face with bugs, rain, and hail with the open face MX helmet I've been using, so I thought I'd try a new lid.
This is the new and improved model (AFX FX-39 DS). I wasn't a fan of the old FX-37 due to the visor distortion issue. This one is supposed to be 100% distortion free and it is. I paid $125 shipped from
Atomic-Moto
.
The shape is comfortable.These helmets run slightly large for the size which worked out great for me since I am right in between a medium and a large on most helmets. The vents give a good bit of airflow through the helmet.The shield seems to seal well, though I haven't tested it in the rain yet. It does have room to clear MX googles with the shield up or down. The visor will catch the wind just a bit, but nothing like the visor on my MX helmet did. My only concern with this helmet is the chin strap. It does rub against my throat a bit. I didn't notice it when I was riding, but after 200 miles it left a red mark that I could feel later.
10/20/2012 Follow Up - Broken Shield
.
Posted by

Tavis Bogue
at 9:44 PM
1 comments

Sunday, May 8, 2011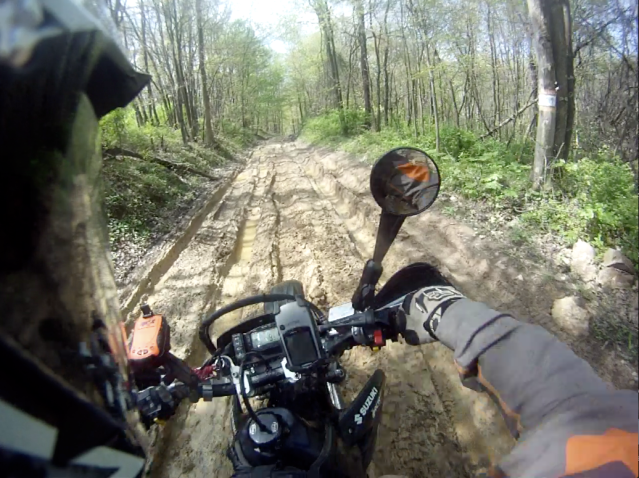 An RCR buddy joined me for a dual sport ride into the WV Panhandle today. The day started out cloudy but ended up being one of the nicest days we've had so far this spring. Perfect riding weather for once!
We started the day by riding the first 90 miles of the
WV route
I'm putting together. The roads were actually a lot better than I was expecting. We had a good mix of paved back roads, dirt, and gravel. This was my first real ride of the season and I needed to get my "gravel legs" back.
We even managed to get a little dirty on a rutted out muddy mess of a road which conveniently enough ended with a stream crossing. There is video of the road and crossing below.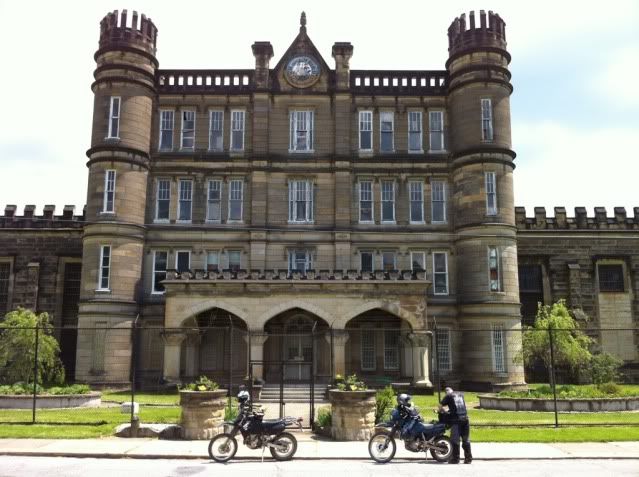 We left my route when we hit WV 250. We took 250 to Moundsville so I could grab the RCR tag. It was 100 miles and about 2.5 hours of riding to get there. We stopped for some Subway for lunch and then rode the same route back.
The total trip was about 210 miles and a little over seven hours start to finish.
Video:
Posted by

Tavis Bogue
at 6:56 PM
0 comments