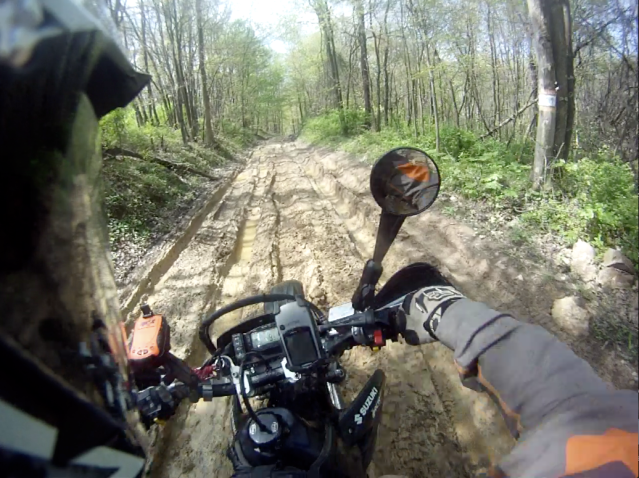 An RCR buddy joined me for a dual sport ride into the WV Panhandle today. The day started out cloudy but ended up being one of the nicest days we've had so far this spring. Perfect riding weather for once!
We started the day by riding the first 90 miles of the
WV route
I'm putting together. The roads were actually a lot better than I was expecting. We had a good mix of paved back roads, dirt, and gravel. This was my first real ride of the season and I needed to get my "gravel legs" back.
We even managed to get a little dirty on a rutted out muddy mess of a road which conveniently enough ended with a stream crossing. There is video of the road and crossing below.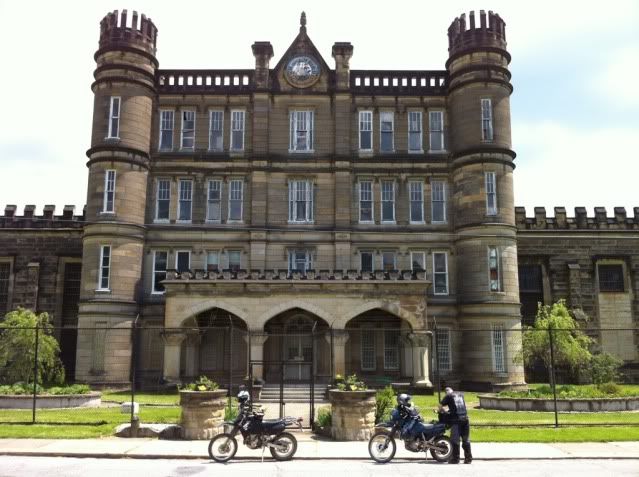 We left my route when we hit WV 250. We took 250 to Moundsville so I could grab the RCR tag. It was 100 miles and about 2.5 hours of riding to get there. We stopped for some Subway for lunch and then rode the same route back.
The total trip was about 210 miles and a little over seven hours start to finish.
Video: