Rufcutriders.com
for a ride at
Five Star Cycle
in Saegertown, Pa.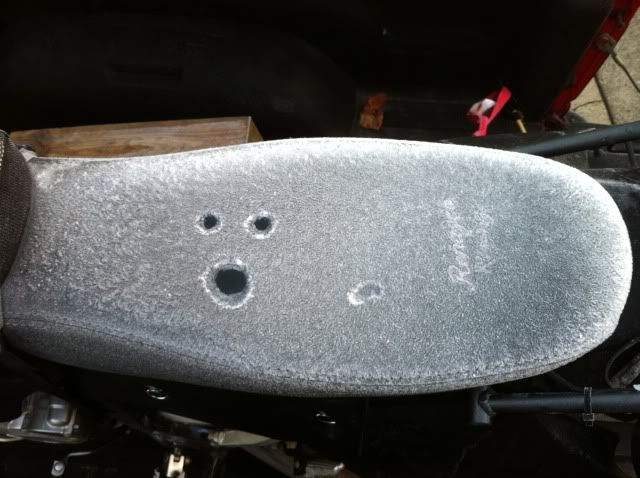 I hadn't ridden on the trails behind Five Star before, and I had heard that it might be muddy but I didn't anticipate how muddy it ended up being. The wet conditions made for some difficult riding on the DRZ. Both of my tires kept packing up with mud, making both steering and forward progress difficult to attain. There were a lot of spills today. The high point of the day for me was when Dan from Five Star swapped bikes with me and I got to finish the course on his KTM 350SX-F. All of a sudden I had all kinds of traction and power to work with, and everything was coming up Millhouse for me the rest of the lap.
I tried something different with my
GoPro
this time. I swapped out the back cover from the sealed cover to the one with cutouts. It definitely improved the sound quality.