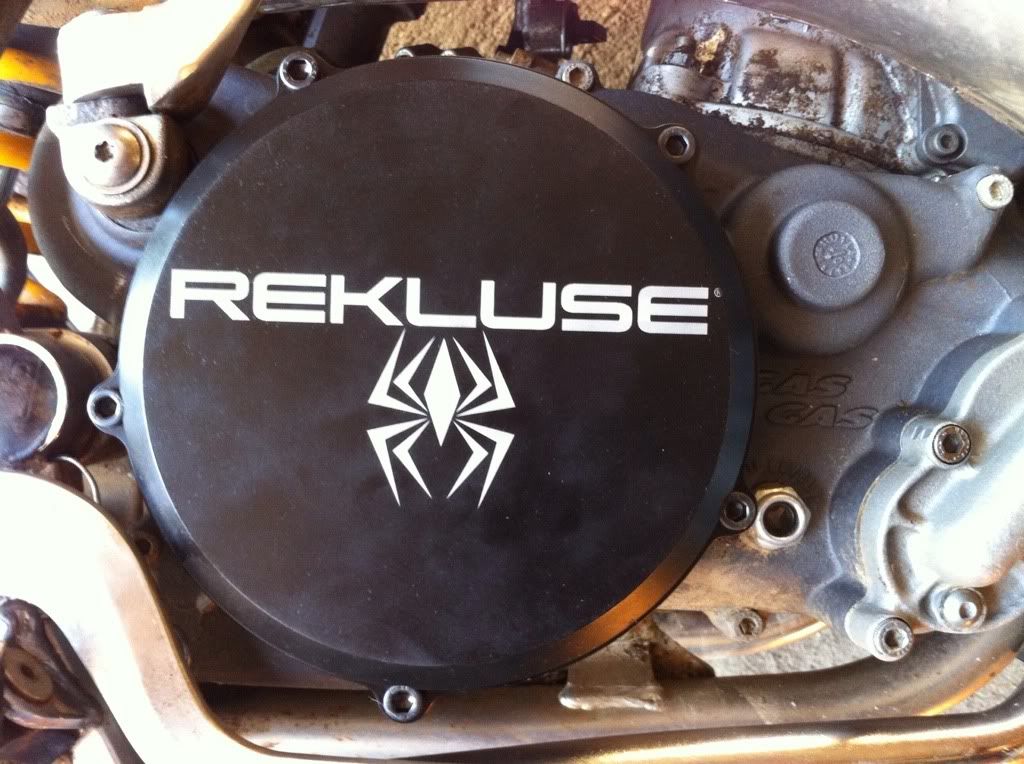 Success! After a few phone conversations with an engineer at Rekluse, we decided that the cover they shipped me was fine to use, I just needed shorter bolts or a thicker gasket. Rekluse shipped me a thicker gasket free of charge (thank you!), but they shipped it UPS ground and it won't get here until Friday, which leaves me very little time to get everything prepped for my upcoming Hatfield-McCoy trip. I found some shorter bolts today and they did the trick. I installed the cover and rode around a bit and it's breaking in nicely. I still can't just stop in gear and have it idle away...but maybe with the stiffer springs in the EXP ring along with bumping the idle up a bit I will.
Update: the bike wouldn't idle because the stator was going bad. Once that was fixed it idles forever in gear and is almost impossible to stall. I left the stiffer springs in as I was happy with the engagement of the clutch.
My initial impression is that it will do what I was hoping it would, give me a little more of a relaxed ride without constantly being worried about stalling.
I need to do some riding tomorrow I think just to make sure everything is good before I haul it to WV.