I just laid the bike on it's side so that I wouldn't have to drain the oil.
Stock clutch exposed: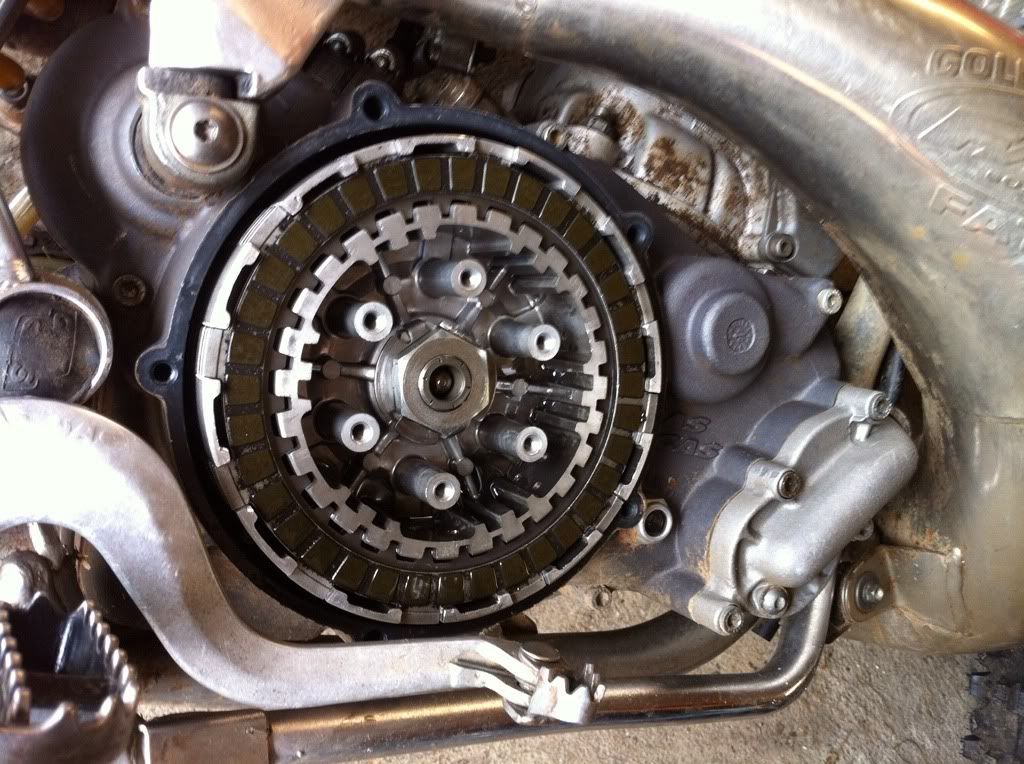 The Core EXP kit ready to go in. Look close...notice anything? I didn't either.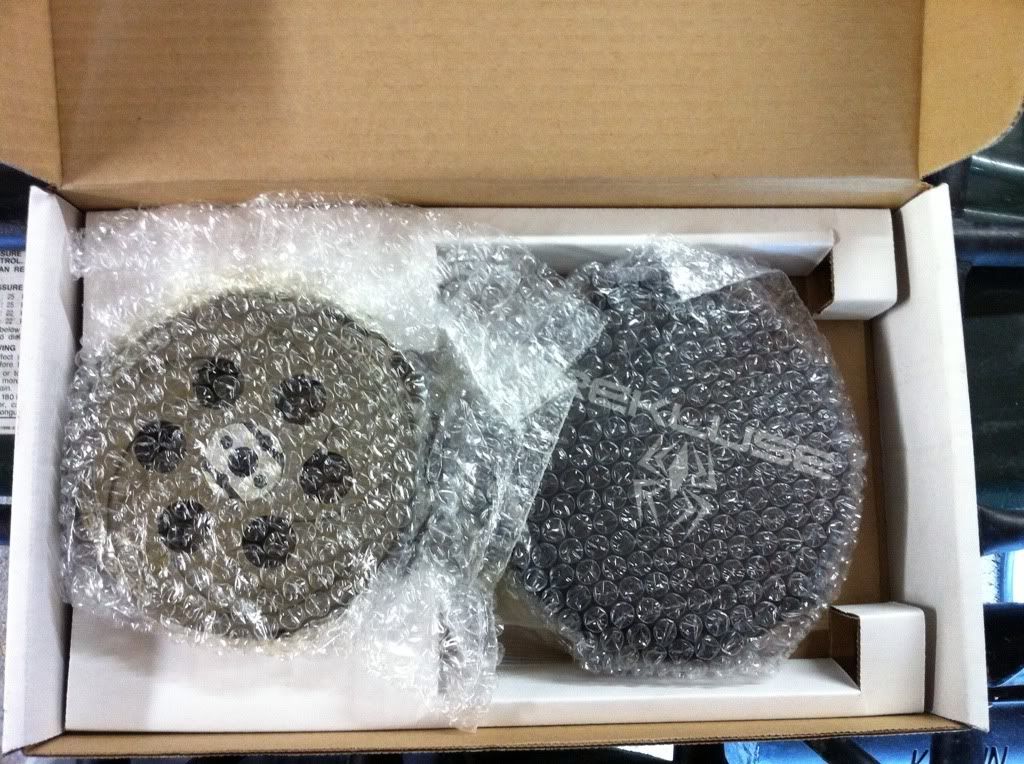 I soaked the EXP disc in oil while I was getting everything else removed and reinstalled.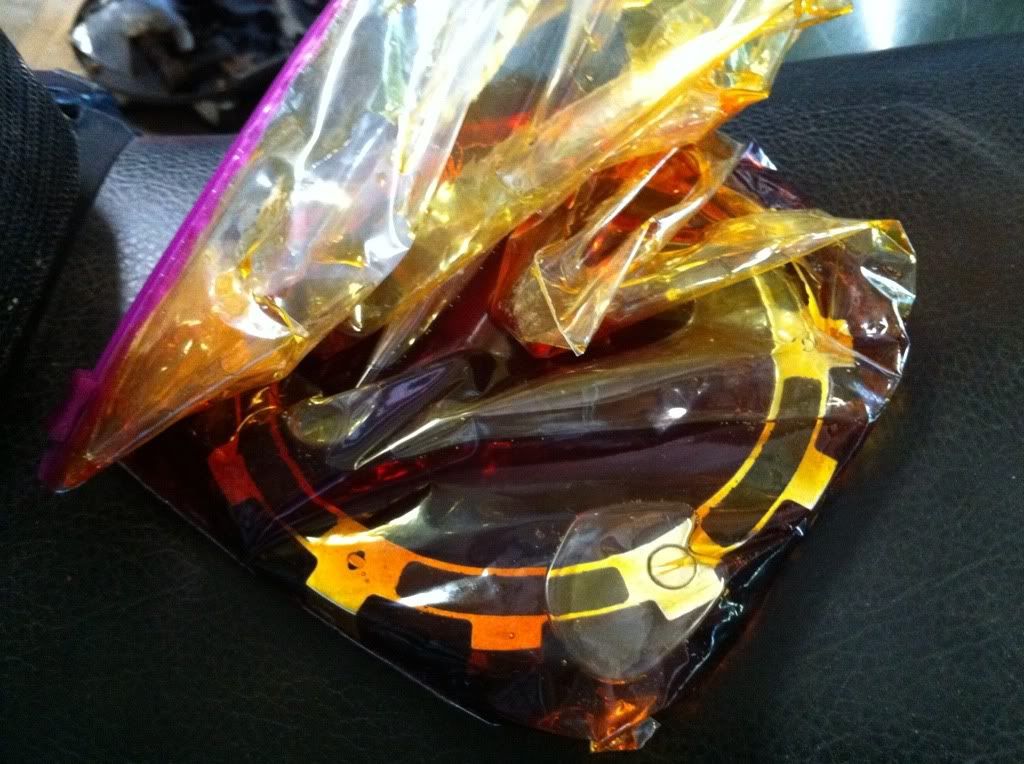 Rekluse steels and the EXP disc installed.
New pressure plate and springs going on: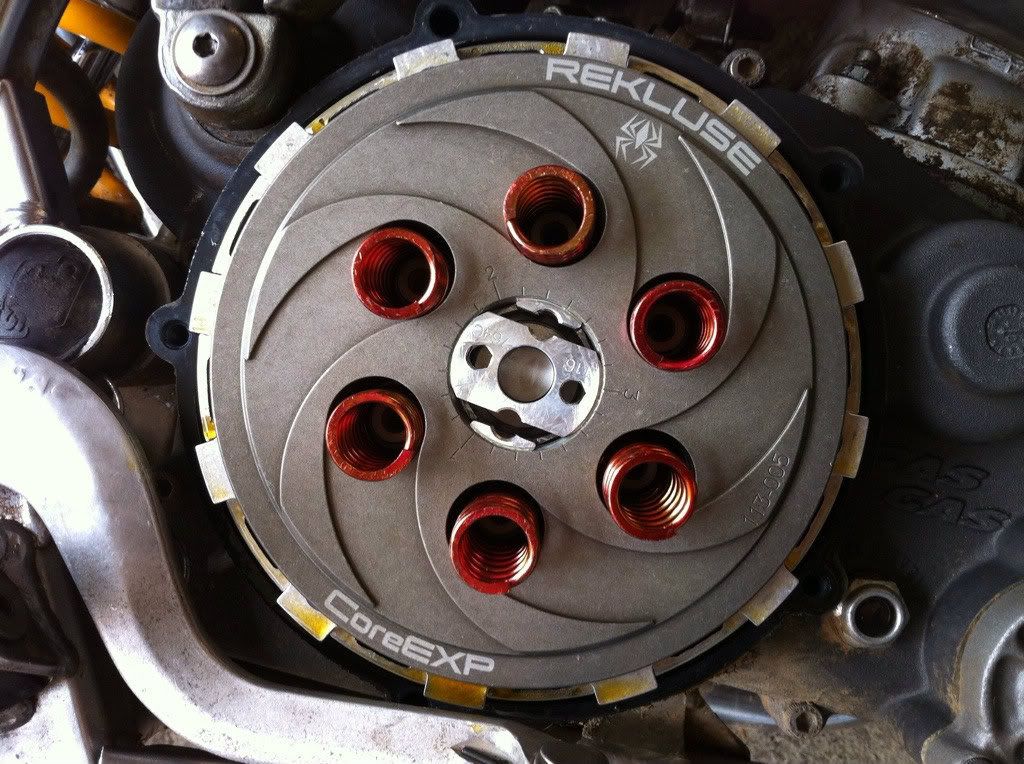 Notice my first issue yet?
Look closer.
For some reason my kit didn't ship with the set screws for the adjuster pre-installed like they were supposed to be. I called Rekluse and their customer service was very helpful. They mailed out the missing parts right away.
Now lets flash forward two or three days. I now have the set screws. I wish they had come installed as they were a real pain to get threaded in. They are just too small for my big fingers. Eventually I got them started and everything set back to where it should be. Last thing to do was bolt on the clutch cover and go break it in.
Now we come to my second issue of the install. The clutch cover bolts are bottoming out. I thought maybe I should be using a thicker gasket or something, so I call Rekluse tech support. The guys I talked to on the phone were very helpful but I had them stumped. I did some rough measuring and it looks like the Rekluse cover is thinner than the stock cover, which Rekluse says should NOT be the case. I should be able to reuse the stock gasket and bolts. So here is where part 1 ends. I need to go round up a mic so that I can get the exact measurements back to an engineer at Rekluse so we can figure this thing out. I have a sneaking suspicion that the fault lies with Gas Gas and not Rekluse on this one. We shall see...
Continue to Part 2