Most of the day was back and forth between dirt/gravel and pavement. We had a few off-road sections when we took the alt routes. One took us down a stream bed for a few hundred yards. The shale was covered with that super slick algae that I love and Russ had the good luck to have his front tire wash out on him. His XR didn't want to start up after being on its side but he was able to get it fired up after many kicks.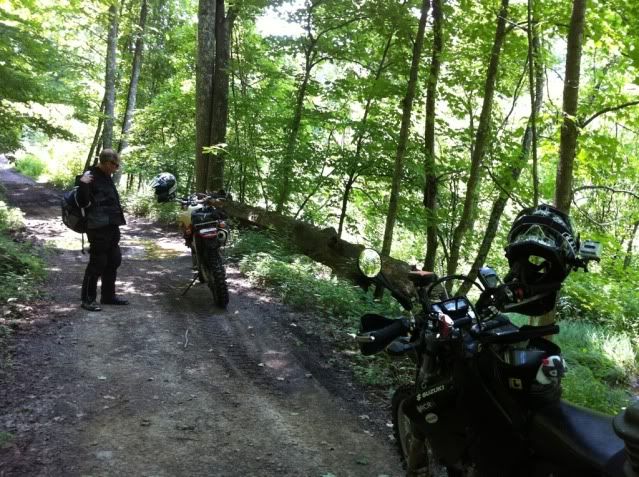 We made it to our destination of Glenville, WV this afternoon. We got a room at the Conrad Motel and headed over to a BBQ spot for some beers, bluegrass, and good grub. We also checked out one of the area bars for a few before heading back to our rooms.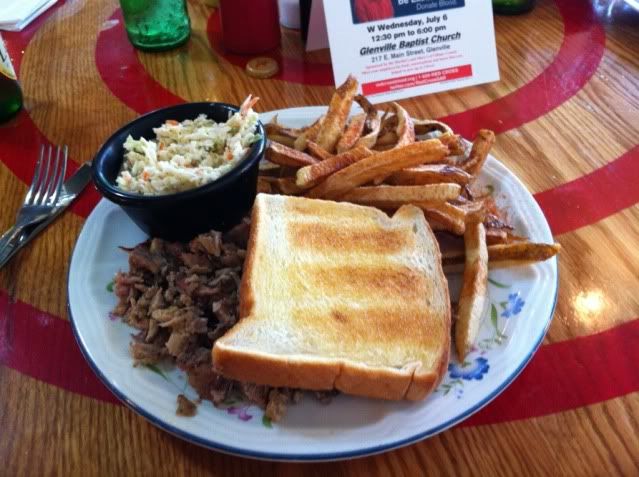 208 miles for the day.